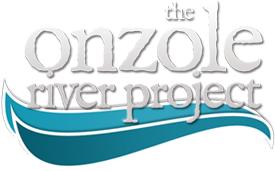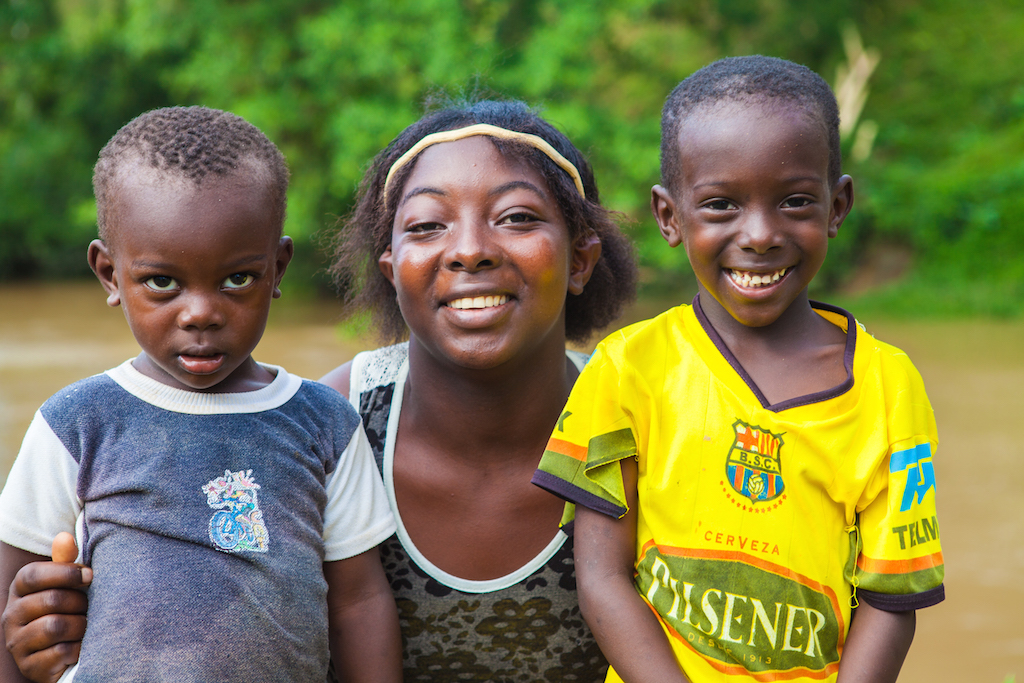 To ensure future generations of the Onzole River are empowered, mentored and equipped to keep leading their communities toward positive change.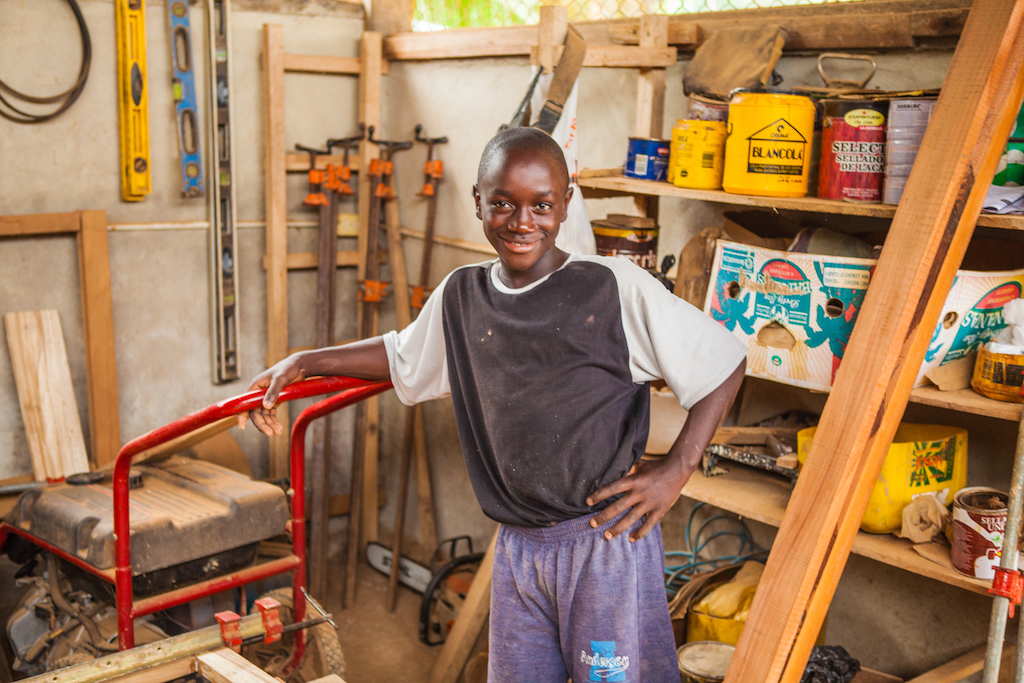 We exist to serve the needs of the many communities located along the Onzole River. Through culturally relevant practices, we engage people with the life-giving Word and remain faithfully present with them to inspire and equip future generations to continue making positive changes in their communities.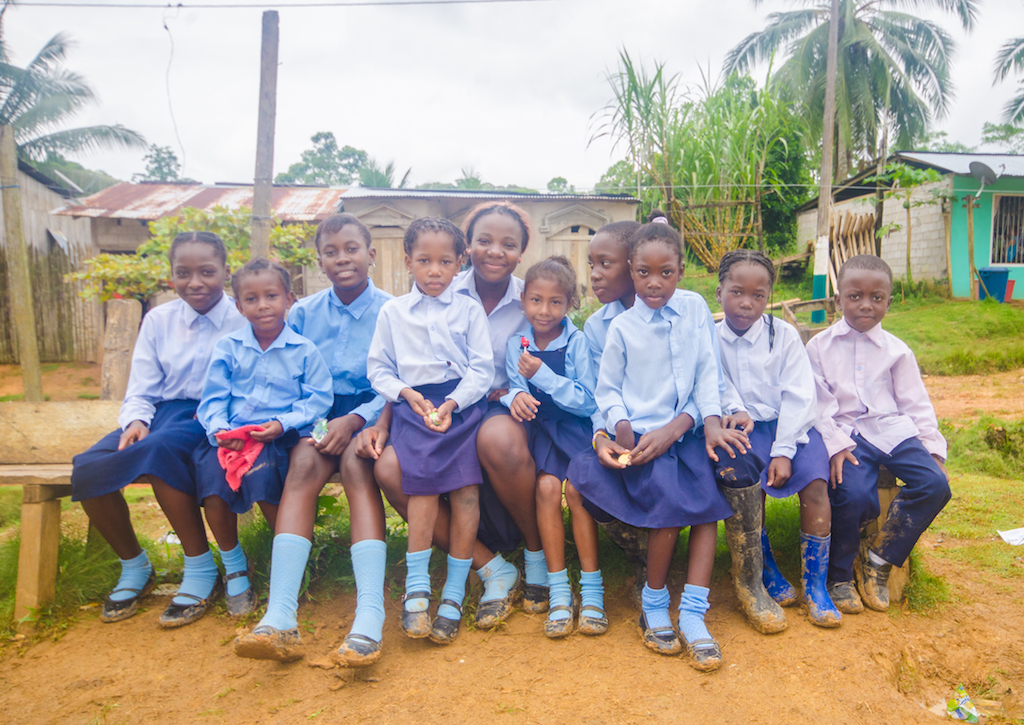 We believe young people become active and equipped leaders through transformative, holistic mentoring.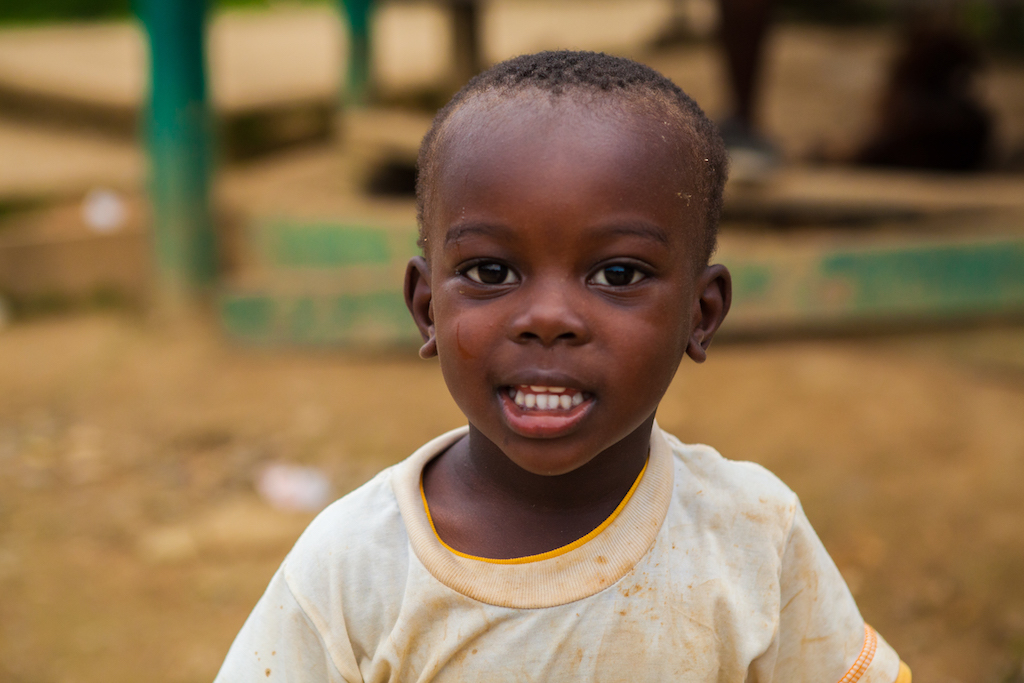 Empowered Future Generations
We believe in the dignity, value and unique gifting of every person, and that each person should be given the opportunity to find and explore their passions and learn about their inherent value.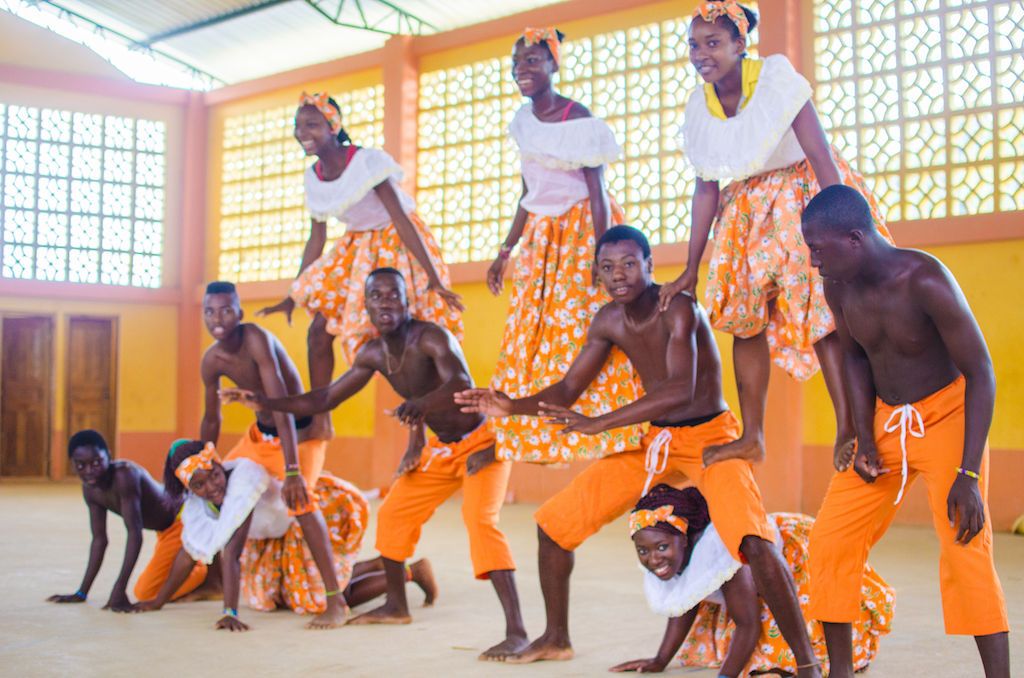 Culturally Relevant Education
We recognize the tremendous value of formal and informal learning for the individual growth of the young people we interact with – especially in helping them grow deeper in connection with Jesus and become spiritual guides to others in their communities.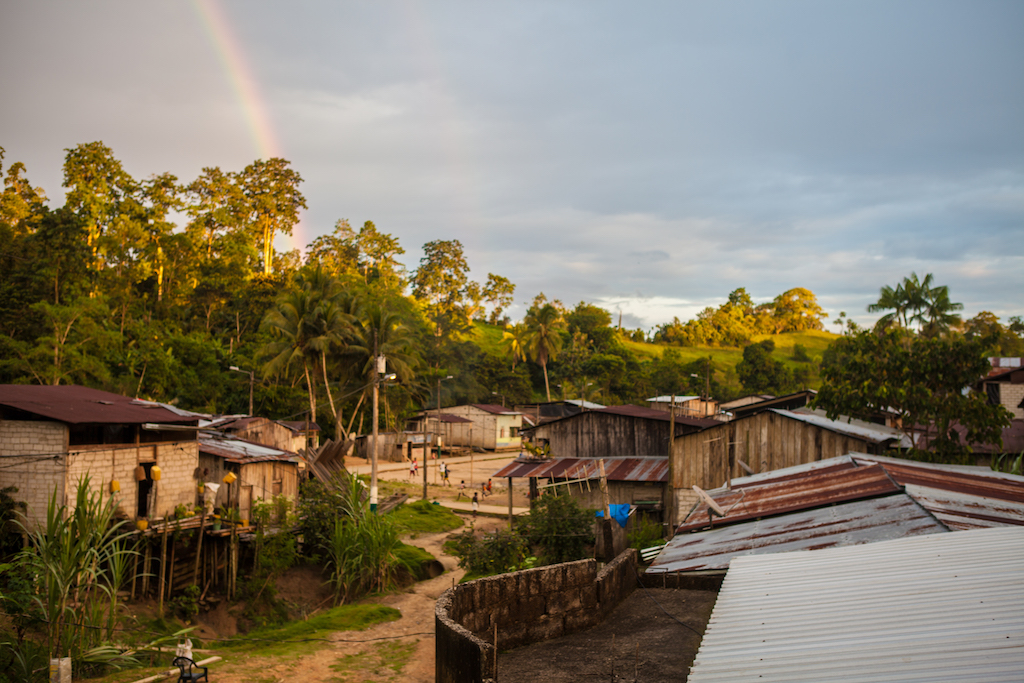 Our efforts are guided by the desires of the Onzole River communities – they know the issues affecting their villages and they know best how to solve them.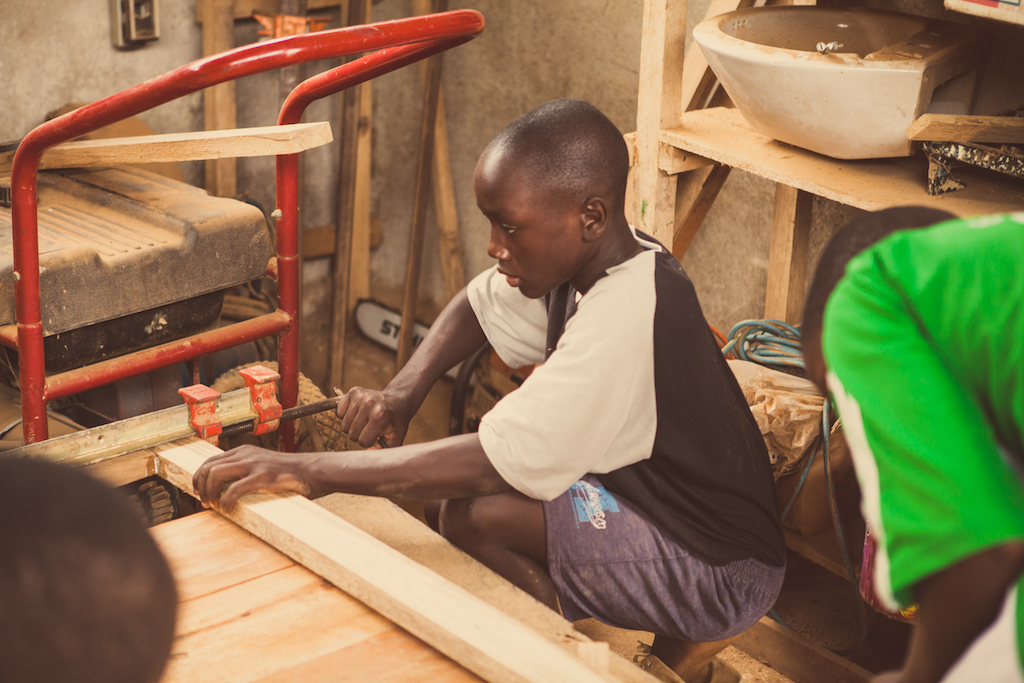 Skill sharing is an important component of development, which is why we invite volunteers to come learn from the community, as well as share their own skills and abilities (carpentry, sewing, farming, teaching, etc.)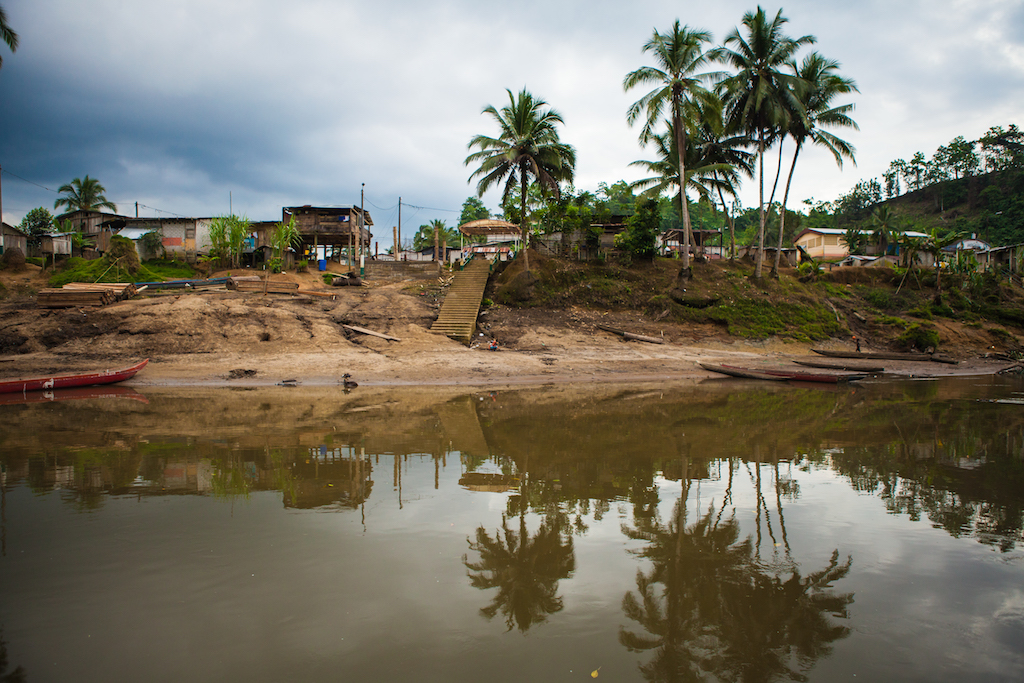 Esmeraldas is the northernmost province of Ecuador, bordering Colombia and the Pacific Ocean. Although 70% of the population in Esmeraldas are black Afro-Ecuadorians, the elite class is comprised mostly of white Latin Americans who migrated to the province and continue to hold the majority of political and economic power. Racism in Ecuador is still a major problem abetted by social ignorance and the constant reproduction of a white-mestizo national ideology. The province of Esmeraldas is regarded as backwards and dangerous, and receives little government attention or resources.
There are two histories as to how Afro-Ecuadorians came to live in South America. Most likely both accounts are true and converge at different points in time. The atrocious accounts of the Trans-Atlantic Slave Trade estimates that well over 12 million Africans were enslaved and displaced in an era of rampant colonization and unprecedented expansion of European empires. A ship destined for Peru capsized off the coast of Esmeraldas and the enslaved Africans onboard capitalized on that moment to claim their freedom. Those that survived the stormy seas found refuge in the dense mangroves of the coastline and followed the various rivers south into the relative safety of the rainforest jungle. The survivors strategically settled along the riverbanks, hidden away from the possibility they would ever be enslaved again.
The second account is that a group of enslaved Africans working in the mines of Colombia escaped and travelled through the hilly and wild rainforest until they came across several river routes where they eventually settled and developed communities. These previous generations of Afro-Ecuadorians, whose descendants now inhabit the majority of the province, experienced unimaginable hardships and loss; it is out of their determination that thousands of Afro-Ecuadorians now proudly call Esmeraldas their home.
The Onzole River Project was founded by Nikki Horne to advocate for, work with and invest in communities of people who have experienced marginalization on multiple levels for generations. The work of the ORP focuses on developing a range of diverse education initiatives, both formal and informal, in partnership with community members to help people discover who they are, their innate value and dream of a better future, while acquiring the skills to actually achieve it.
In 2013, Carlos Vieira joined The Navigators to work within the Onzole communities as a field worker with the ORP alongside Nikki Horne. In 2018, The Navigators took ownership of the project, under the leadership of Carlos as the new ORP Director.
Today, the work of the ORP combines investing in peoples' education while being faithfully present and journeying with them in faith, which has proven to be a powerful catalyst for meaningful and sustained change.
Over the past 10 years, Navigator staff have been faithfully present in these communities, helping the people address their specific economic and social challenges while guiding them to experience a deep, ongoing connection with Jesus.
We believe God has a special place in his heart for the marginalized and that addressing issues of poverty, corruption and injustice is part of our biblical mandate.
Along with our strong belief in the dignity, value and unique gifting of every person, we've combined these foundational beliefs into our engagement with the Onzole River communities and we have seen God move in powerful ways!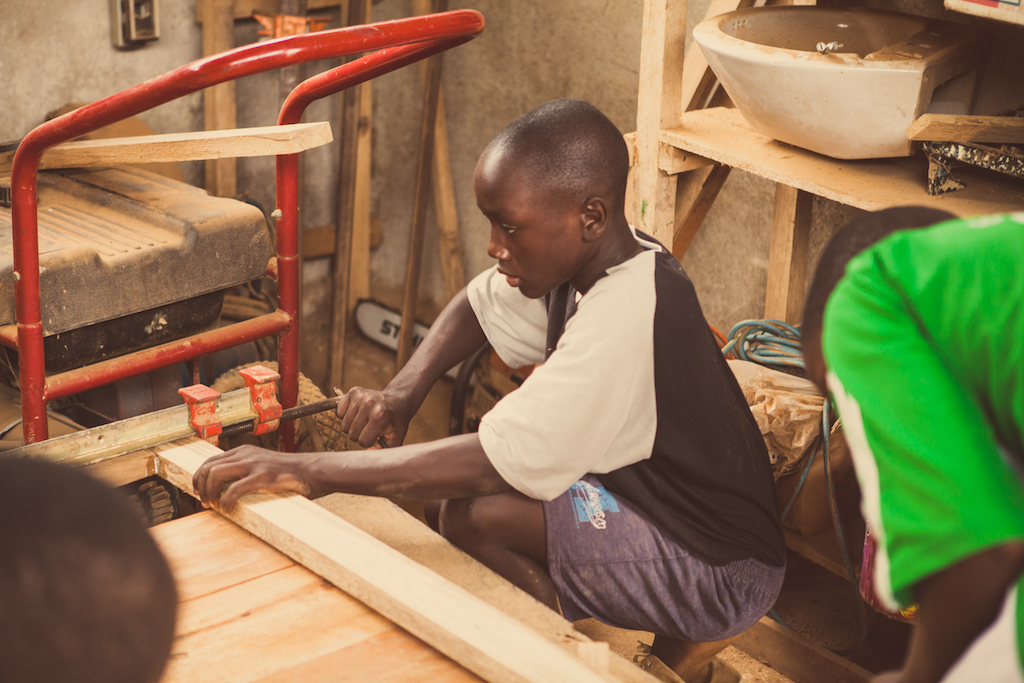 Onzole River
Community Center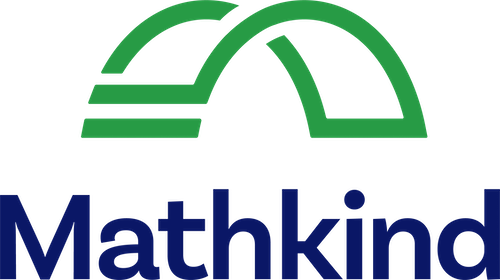 Providing culturally relevant professional development and support for teachers worldwide.
Help support the Onzole community by donating to this ministry of The Navigators of Canada. Click one of the buttons below to donate either from the United States or from Canada.  All donations are tax deductible and will be issued an official receipt. Every contribution goes a long way.

For over 50 years, The Navigators of Canada have come alongside people who desire a deeper connection with God by offering a transformative and holistic mentoring relationship. The Navigators engage with the life-giving Word and intentionally equip Christ-followers to confidently pass along their faith and, in turn, help others know Jesus.